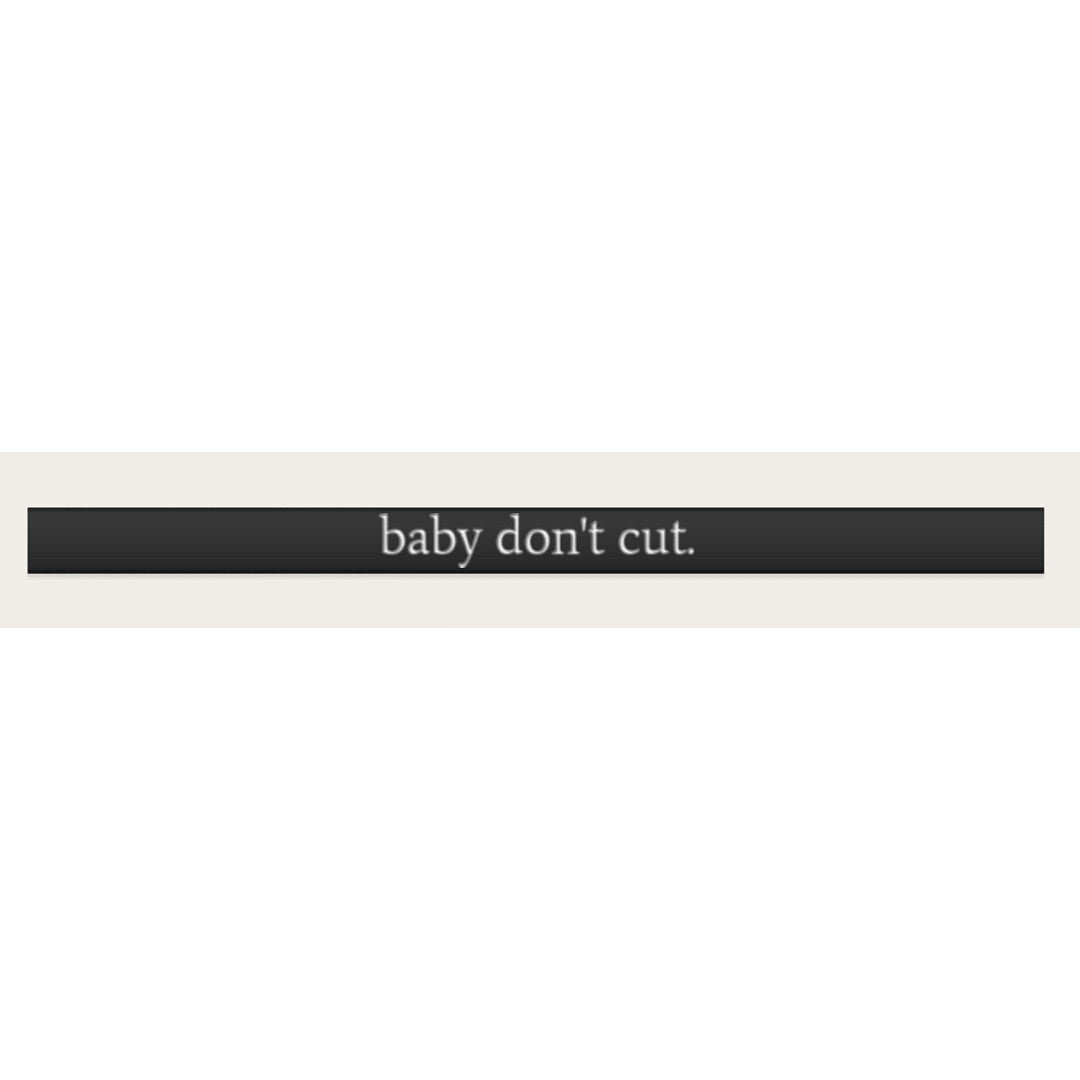 "baby don't cut." Suicide Prevention Bracelet ♥
Suicide/Self-Harm Prevention Bracelet ♥

-This "baby don't cut" bracelet is particularly towards those who cut, but can represent any form of self harm if you want it to. It's the most important 3 words in my life and many other's. I'm hoping that this can help remind those that self harm is never the solution to your pain, but instead, fight the urge with love and compassion with yourself. You can get through this fight, I know you can, just please, baby don't cut. Also, I and many other's love you VERY much. Please look at something to remind you of that when your dark side is taking over. Because all you need is a little light.
Color - black
Font - white
Material - 100% silicone
Bracelet is 7.5" inches around. :)